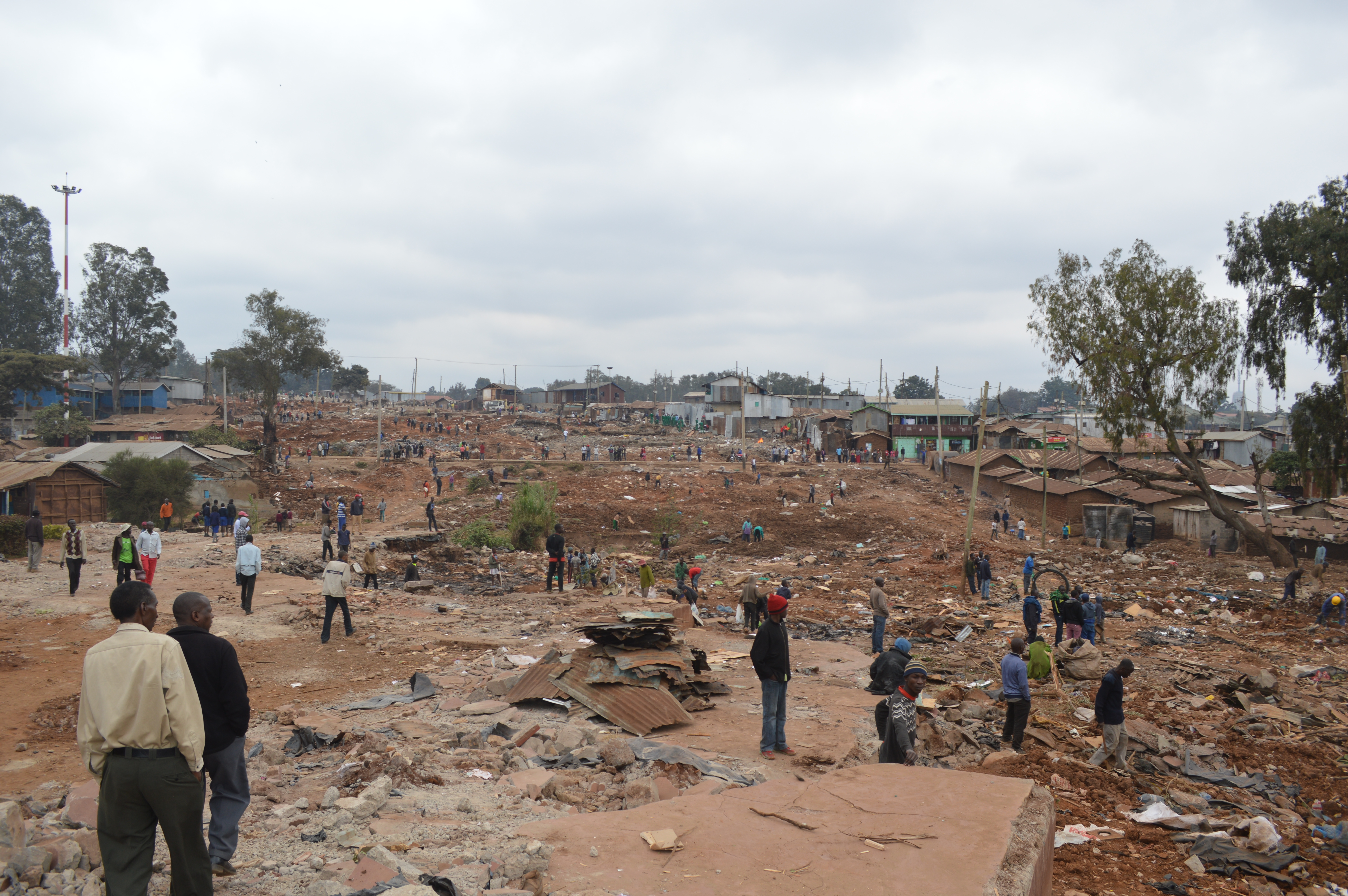 The morning of Monday July 23, residents woke up to a shock of heavy police presence and bulldozer ready to bring down their homes. The demolition started by 7am as the residents watch in disbelief. It was at the same time a race against time to be able to rescue whatever property they could from their houses. Children ran around helter skelter, women cried helplessly and everyone carried away whatever they considered important to them.
The road will go from Yaya Center to join Langata road, through Lindi into Kibera South Health Center from DC's area. Around 30,000 families have been affected by the demolition. The road was identified in 2014 and is meant to ease traffic within Nairobi city.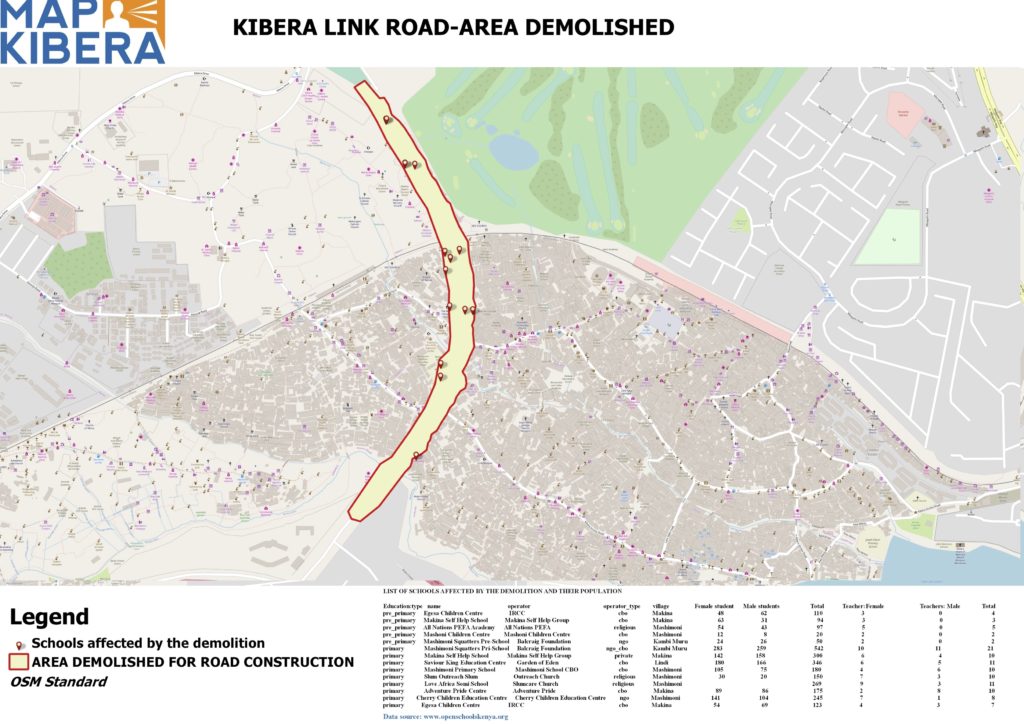 Kibera residents have been living with a lot of uncertainty in the recent past. Not so long ago we witnessed the Kenya Railway decanting sites being demolished, leaving around 1000 residents homeless, some of whom even had housing allocation numbers and the key without a house. Just before that there was a major demolition all round Moi girls where a form two student girl was reported to have been raped by unknown person. Now, a huge road is cutting Kibera slum into two.
The residents had been given a notice to vacate the area, however, at the time of the demolition there was already a postponement order. There had been three different maps showing different routes that the road would pass. How were the residents supposed to know which road map would eventually be used? This led to a lot of push and pull between Kibera activists, civil societies and the government. Questioning who diverted the road three times and why was not futile. Several meetings were held between the affected persons, Kenya Urban Roads Authority, Kenya National Human Rights Commission, and the National Lands Commission trying to find an amicable solution to the issue and the best way the demolition would be carried out humanly. The two weeks' notice was then extended indefinitely awaiting an enumeration and the development of a Relocation Action Plan, something that might have relieved the affected persons for a while. There was also a case in court awaiting ruling on the same issue. However, all this was disregarded that morning of July 23rd.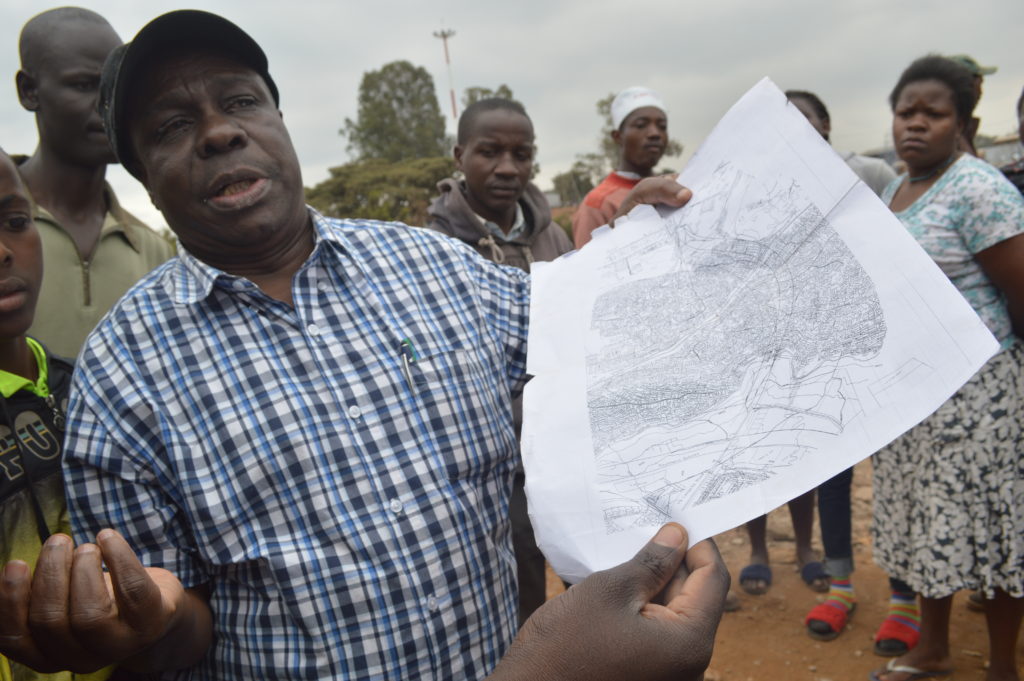 The 10 acres road has also cost the Kibera people more than 10 schools, as well as churches and community based organizations. The schools as mapped by Map Kibera includes Egesa School, Makina Self Help Group, Makina Baptist, PEFA, Good News, New Horizon, Love Africa, Mashimoni Primary, Mashimoni Secondary, Mashimoni Squaters, Saviour Kings
It's at such times that many residents wondered whether they really belong to the country Kenya.
"We are not against the road passing, but can't it be done with some dignity?" says the Founder of Egesa school. The schools only had one week to take their end term exams. The students will therefore not sit the exam. "It's very unfortunate for the children who will miss their end term exam simply because of some greed, selfish and in human act."
Don't forget that the road has also robbed off Kibera their only social playground near DC's area. How does it feel when a road has robbed you off your home, your livelihood, your church, your children's school, your only social playground? People have also lost jobs. Only a few people would be in a position to find themselves a new place or even afford to travel back to their upcountry homes.
"This is the greatest betrayal I have ever seen from the government, see how people are calm no one is even reacting or protesting because they made us to calm the people down, promising to tackle the issue smoothly," lamented Ben Ooko, the founder for Amani Kibera, a Community Resource Center that also suffered demolition. "I got a call very early in the morning that the police were heading here with a bulldozer, and I just rushed here to see. We really didn't expect this because we had kind of reached an agreement with KURA in the presence of KNHRC, and so we were waiting for their guidance." That morning Ben had posted on his Facebook, "Today is my birthday, and I get a gift of demolition."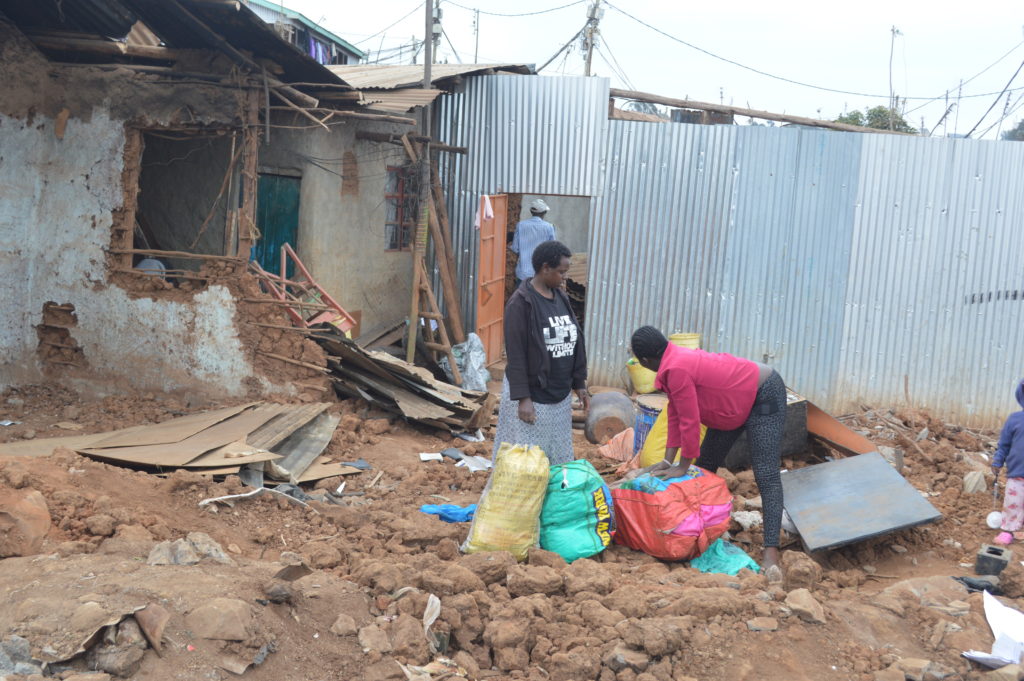 Some people believed that this is a scheme by the government to try and finish Kibera in a bid to weaken the opposition, but where is Raila the former Prime Minister? Why is he so quiet on this? Kibra MP Hon Ken Okoth, who is currently out of the country, has in the recent past made a lot of noise on social media to have his people handled with some dignity even as they move from road reserve. But neither him nor Makina MCA Hon. Magembe could lobby to stop the demolition. Amnesty International accused the government for not following the agreement to relocate the persons affected, terming it a violation of Human Rights according to the International Human rights obligation. Is there such a thing as Human Rights and Constitutions to the people of Kibera? Article 40 of the Kenyan Constitution provides that those who occupy land without title deeds may be compensated in a good faith. What next? Who next? Where else? When next? How else? These are some of the questions lingering in the heads of Kibera residents.
Till when will Kibera people live with all these fears?
By Joshua Ogure