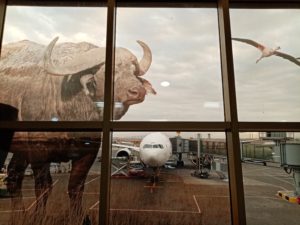 The journey to Florence, Italy to attend both SOTM and FOSS4G, has had nothing but memorable moments.  It all started on a good note,  with my visa being processed on a record of two days, considering that my appointment was a day before our general election (The Kenyan election was on the 9th of August), and I was afraid that it may delay the process by at least a few days.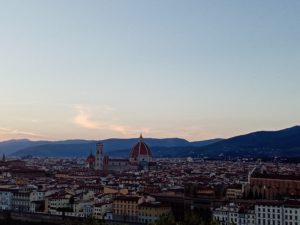 My flight to Florence was a smooth one with 2 stops one in Addis and a long one in Frankfurt, arrived in Florence in the afternoon of 18th August. I want to thank Cristiano and Geoffrey who gave us a heads-up on how to get to the hostel from the airport. On arriving at the hostel, the guys at the reception were so friendly and efficient. I was able to check in so fast and in that process met with Amor from OMDTZ after a quick catch we headed for dinner at Indian restaurant (that later became well known for its nice kebab (shawarma).) The next day I got to interact with most of the unsummit scholars on our way to the SOTM venue.  It was interesting to hear how that everyone had their own experience with their flights from long delays, to rerouting, to delayed luggage and so on. 
State Of The Map 2022
Even with all those travel setbacks and heavy rain the previous night, the SOTM event kicked off on a high note with Fairhurst's keynote speech ["State of Independence"](https://2022.stateofthemap.org/sessions/URUJH8/). As always SOTM provides an amazing experience, and it was nice reconnecting with old friends and also getting to meet new ones and learning about the amazing work they are doing in their communities.
Throughout the 3 days, there was an amazing lineup of talks, workshops, and academic tracks both in person and virtual. I got to bookmark several sessions that I found interesting from which I had the opportunity to learn about the amazing mapping tools and new developments, such as MapRoullete and iD editor. If it was possible I would have written about all the sessions, but for now, I will just focus on two  HOT unsummit humanitarian sessions and the session on Entry-Level Mobile Mapping.
HOT unSummit humanitarian sessions
The presentations at the summit sessions were quite inspiring and it was really interesting to see how the concept of community mapping has grown over the years. Who would have made them even more interesting other than the session moderator Pete Masters. Moreover, it was nice seeing in most of the presentations that local communities' voices and their feedback were valued. From the presentation, I also noticed several projects that focused on solid waste management and WASH. Which made me think, maybe it's time for these communities to come together and share lessons from their projects and their methodology. In doing so other communities can easily pick up what has worked and find also find common solutions to the challenges they encountered. One way to do this would be to host a workshop and bring together all these communities and other interested communities to discuss the above points and document best practices for mapping solid waste and WASH.
Entry-level Mobile Mapping by Kristen Tonga 
In this session, it was interesting to see how challenges around mobile data collection are similar across different countries. While these apps are created with good intentions to simplify the data collection process, most of them also ignore some basic things such as internet connectivity and storage. While this may not be a problem in other places, it's a common challenge in most developing countries. It was so disheartening to hear someone had to delete his memorable photos in order to create enough storage and the app still didn't work. The reason, why I was excited to attend this session, was because these are the same challenges we continuously deal with and we have to mitigate them by providing phones to the data collectors. In a nutshell, there is still more that needs to be done around mobile data collections and I hope these sessions kicked off meaningful conversations amongst different communities and mobile developers.
FOSS4G
This was my second time attending FOSS4G, after the one that was in Dar, Tanzania 2018. In the Dar event, I, unfortunately, missed out on the first two days. And if you ever attend an event after the first day, there is always that feeling that you've missed out on a few things.  At least this wasn't going to be the same this time around as I was going to take part in the conference from the first day to the last day. I was also looking forward to it because I had two sessions that I was presenting, one on the first day and another on the last day.
Major highlight of the two events
1. Volunteering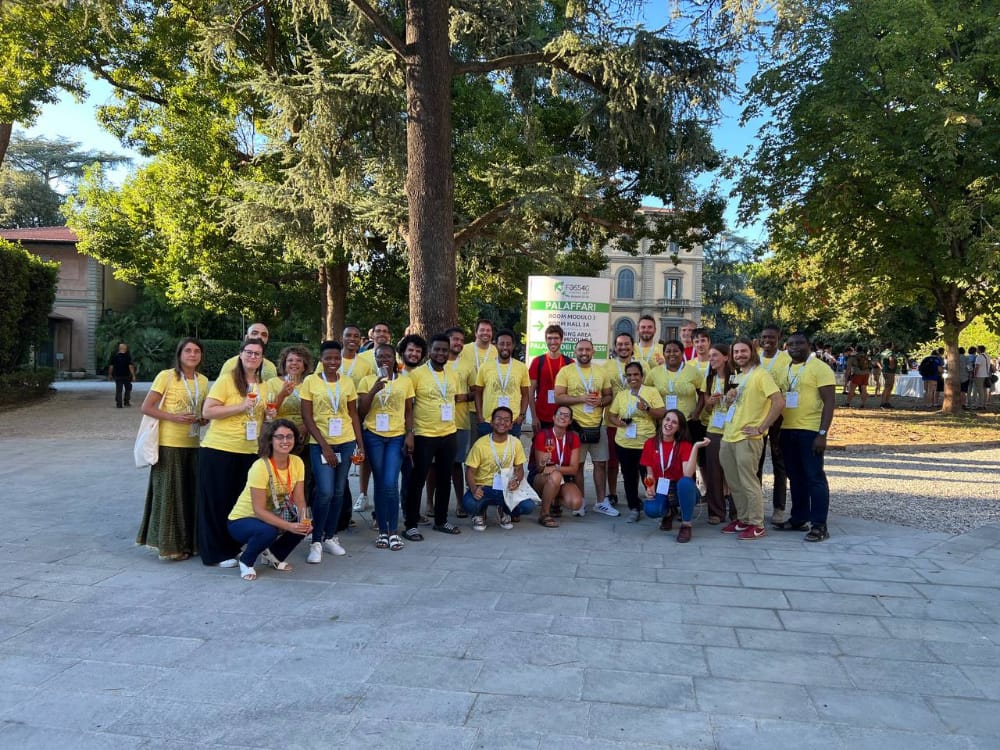 Well, this was my first time volunteering at any event. I wasn't sure how to go about it as it felt like a huge task ahead. On the first day, we got a quick orientation and got a bit acquainted with the venue and the different roles we were to help with. After the keynote speech, I had the chance to be a session assistant, which went really well. I was also able to help with other roles throughout the three days and also had a chance to volunteer during one of the two-day workshops in FOSS4G. I want to send a big shout-out to Lorenzo and Anisa for their leadership, they coordinated everything so well and made the whole process smooth for both the SOTM event and the FOSS4G conference.
2. Social events
On the evening of the 19th, we had a social event to celebrate World Humanitarian Day hosted by HOT.  It was great to hear from various speakers on the impact of OSM in the humanitarian space.  It was a wonderful time with great music, drinks, food, and jovial moments of catching up with old friends and connecting with new ones.
On the evening of the 20th, we were able to pick up from where we stopped the previous night. This time around, the local organizing committee took us to the local central market. With just a loaded voucher you could grab a nice meal and drinks and if you are full, you could get yourself a souvenir to take back home.
3. Culture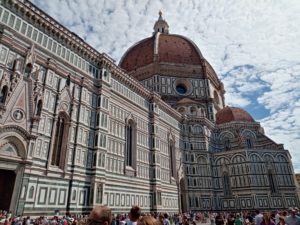 Firenze was an amazing choice of location for both SOTM and FOSS4G. As one person jokingly said, the whole city is a piece of art. I had a chance to visit some of the sites, taste some good food and of course, drink some fine Italian wine. In short, Firenze was good for me and I enjoyed my stay there.
HOT Unsummit 2022
All that I have shared above wouldn't have been possible if it wasn't for the HOT unsummit travel grant that made it possible for me and the other 14 scholars representing different communities around the World to attend both SOTM and FOSS4G.  All that we needed for our travel was taken care of and we had an amazing team that coordinated the whole process and made it successful. I want to thank HOT through the Unsummit 2022 travel grant program for making this possible for us. Ciao!!